The Government's Role in Suicide Prevention?
We regularly hear people and organisations demanding that "the Government" do more on suicide prevention. But do what exactly? The next demand is often "more resources" but resources for what?
The Jordan Legacy's action research project has provided a fantastic opportunity to probe these and other questions with a diverse range of people, from those losing loved ones to suicide to leaders of national charities to academics to suicide prevention leads to community service providers…and those 'in government'.
At this stage, we're still very much asking questions and opening up the conversation rather than putting forward 'answers'. There are many questions to raise and it's important to think very deeply about the role of 'government' or 'the Government' in reducing the number of suicides.
Some people are making specific demands, including the 3 Dads Walking with their petition for suicide awareness and suicide prevention to be part of the schools' curriculum and The Learn Network with their petition for a statutory duty of care for universities. Our action research interviews have included the 3 Dads Walking and the initiator of the HE Duty of Care petition, Lee Fryatt.
This past week has been momentous with a parliamentary debate on Monday 13 March prompted by the 3 Dads Walking petition – you can view the entire debate here – and the HE Duty of Care petition clicking over 100,000 signatures.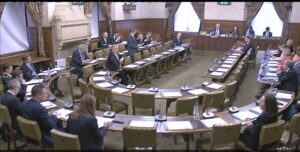 There was also an announcement in the Chancellor's Budget Speech of an additional £10 million in funding for Voluntary, Community and Social Enterprise (VCSE) organisations working in suicide prevention.
In the bigger scheme of things, £10 million is not a lot of money but it helps – it will certainly help those organisations that are eligible and successfully apply for the funding – and it shows that suicide prevention is on the Chancellor's radar.
Jeremy Hunt says he was influenced by listening to Sajid Javid talking about losing his brother to suicide (a speech Sajid Javid made when he was Secretary of State for Health and Social Care, on a day when he met with others who had lost a loved one to suicide, including our own Steve Phillip!).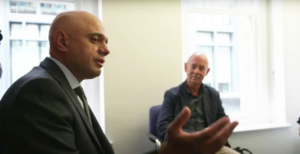 So, we have some high profile examples of some specific proposals, actions and funding we can discuss but there are many more issues and perspectives to consider. And remember that it is central to The Jordan Legacy's values to seek collaborative solutions, not to compete. It's so easy for debate to become a competition for money, for attention, for a particular policy priority over another. We're In this together, trying to find solutions, or combinations of solutions, that can significantly reduce the numbers of suicides.
It's been interesting to hear some of those we've met with recently referring to "the Government's National Suicide Prevention Strategy" whilst others call it "the National Suicide Prevention Strategy". Do you think of it as "the Government's" strategy or our collective strategy?
Of course it depends to what extent you feel you've participated in the process of creating, developing and agreeing the strategy – if you do feel involved, you're more likely to 'own it' – or to what extent you feel you've been on the outside (or outer) advocating and campaigning for 'government action'. And it also depends on the extent to which you feel we are collaborating with 'government' as a partner.
Where you believe that 'government' (in the wider sense – national and local, in all its forms) or 'the Government' (of the day) has a role in suicide prevention, what do you think that role is? What should it do? What can it do to significantly reduce the number of suicides?
Some people think 'government' or 'the Government' are a key part of the solution but many also think they are a key part of the problem, being a direct or indirect source of harm. It's important to hear all perspectives, including specific government actions or inactions that are believed to impact on the numbers of suicides, positively or negatively.
In our action research, we're listening to all perspectives and suggestions, and probing to learn more about where 'government' or 'the Government' are thought to have a role. We're listening to specific suggested policy proposals, funding proposals, proposed changes in legislation or regulation, demands for data or research, recommendations for different approaches that could be taken, calls for appropriate leadership or facilitation.
We'll summarise and report on this in due course. Meanwhile, our one-to-one interviews will continue and we'll also begin a series of panel discussion forums, the first of which is scheduled for 19 April. This will include diving deeper into specific proposals for changes such as Mental Health First Aid training to be mandatory in workplaces and suicide awareness to be mandatory in schools. We have a great line up of panellists and you can book your place to attend this event via this link to our website.
Hope to see you there!
Paul and Steve
This article was produced, in collaboration, between The Jordan Legacy's Paul Vittles and Steve Phillip.