I'm being bullied
If you are experiencing bullying or you know someone who is then you don't need to suffer in silence – ignoring bullying will not make it go away. Everyone deserves to be heard, valued and respected.
Bullying UK, is operated by Family Lives, which has been operating as a charity since 1999 and provide a confidential helpline 0808 800 2222 or via email at askus@familylives.org.uk
National Bullying Helpline 0300 323 0169 is a nationally recognised advice centre. This helpline was founded in 2003 and was the very first UK helpline which provided assistance to individuals struggling with bullying issues, whatever the nature of the abuse.
The Cybersmile Foundation is a multi-award-winning nonprofit organization committed to digital wellbeing and tackling all forms of bullying and abuse online. Their aim is to promote kindness, diversity and inclusion by building a safer, more positive digital community.
Bullies Out is an ambitious anti-bullying UK charity providing education, training and support to young people. As well as e-mentoring support, Bullies Out provides innovative, engaging and interactive anti-bullying workshops and training programmes that are developed to reduce bullying in schools and the workplace.
Young Minds supports and empowers children and young people to help promote good mental health and develop resilience to overcome life's challenges. Bullying affects over 1 million young people every year – it can make you feel isolated, worthless, angry and lacking in confidence.
If you need urgent help you can text YM to 85258. The service is answered 24/7 by trained volunteers and is a free service from most mobile networks.
Childline was started by Esther Rantzen in 1986 and provides help to anyone under 19 in the UK. Childline is a free call service and it doesn't show up on the phone bill. If you are experiencing bullying you can call 0800 1111.
Cerebral Palsy Guide  is a US located service, committed to raising awareness around the bullying of special needs children and providing support to those affected by Cerebral Palsy and other developmental disabilities. Bullying is aggressive behavior that targets individuals, causing harm and distress. When children with special needs experience bullying, it can be especially heartbreaking. It also presents unique challenges for parents and teachers of children who often struggle to communicate.
Contact Conduct Coaching and Nicki Eyre
A Jordan Legacy Partner, Nicki Eyre, is passionate about stamping out workplace and cyber-bullying and believes that everyone deserves to feel heard, valued and respected. Nicki actively campaigns and lobbies the UK Government on matters relating to bullying.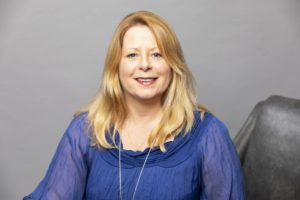 Whether you run or work in a company and you're concerned about how you can avoid or remove bullying in the workplace or you feel you are being bullied personally, then click here to find out how Nicki can help you.