Hope For Life (UK) Conference 2021
On December 1st 2021, more than 130 people filled the Aire Room at the Pavilions of Harrogate in North Yorkshire for The Jordan Legacy's first ever #HopeForLife (UK) Conference.
This event, which was also live-streamed to audiences on LinkedIn and Facebook, featured remarkable speakers sharing incredible stories of overcoming adversity and finding hope, even when all hope seemed lost at times.
The day also featured a hugely impactful and memorable male theatrical troupe, The Growth House UK, who explored male mental health and toxic masculinity through their powerful monologues and two stunning group performances.
Leeds based singer-songwriter, Melody Reed, provided a fitting backdrop to the conference, with 3 songs written especially for those struggling with their mental health and one specifically for this conference.
The event closed with a summing up by founder, Steve Phillip, of what The Jordan Legacy has achieved this year. He also provided a glimpse of what is to come during 2022. Then, shortly after 4pm, BBC York's Poet Laureate, Olivia Mulligan, came to the stage to read a poem she had written especially for Jordan's Life Celebration event in August – the poem is called 'Stay.'
This 4-minute highlights video will provide you with an idea of why so many people left the conference saying this was a life-changing event for them.
Recordings of all the speaker sessions available below:
Part 1 – Big Ian Donaghy / Jonny Benjamin
Featuring an introduction by Steve Phillip and Paul Vittles, with a message from our Minister for Care and Mental Health, Gillian Keegan. This video will then feature our first two keynote speakers, Big Ian Donaghy and Jonny Benjamin MBE. Click this link to view this part of the conference.
Part 2 – Debbie Rogers / The Growth House / James Ketchell
Our next speaker was the inspirational Debbie Rogers, founder of Sean's Place in Liverpool, followed by an entertaining and impactful performance from the guys from The Growth House UK. This part of the conference recording ends with adventurer James Ketchell who showed why it's always important to follow your dreams even when the odds are stacked against you. Watch out for the end of James' talk as he raises thousands of pounds for The Jordan Legacy in the space of just over 5 minutes!! Click this link to watch this part of the conference.
Part 3 – Tanya Marwaha / Jonathan Gabay
This part of the conference starts with a wonderful musical interlude provided by Leeds based singer-songwriter Melody Reed, before moving on to some more messages of best wishes from several more supporters of The Jordan Legacy, including Country Music Artist Abby Miller and others such as Harry Bliss from Champion Health and Coronation Street Actress and Manager at Seed Eating Disorders Charity, Gemma Oaten, plus some other individuals and organisations who are doing amazing work in the mental health and suicide prevention sector.
The conference continued with a powerful talk by 20 year old Tanya Marwaha, founder of Championing Youth Minds, before concluding with Jonathan Gabay, who shared his experience of attempting suicide and the current mental health system. Click this link to watch this part of the conference.
Part 4 – Shona Hirons / The Growth House
As we move toward the latter stages of the day, Part 4 of our #HopeForLife Conference highlights includes a talk on overcoming several personal traumas from Shona Hirons, followed by more video messages from some more friends of The Jordan Legacy and mental health advocates. This part of the highlights recording also includes the second session from those amazing guys at The Growth House. Click this link to watch this part of the conference.
Part 5 – Steve Phillip / Olivia Mulligan / Melody Reed
In this closing section of the conference, founder of The Jordan Legacy, Steve Phillip, reflects on the past year and more and the accomplishments made by The Jordan Legacy and talks about his hopes and plans for the organisations future. The conference ends with a beautiful reading of poem called Stay, written especially by poet Olivia Mulligan, followed by one final song from Melody Reed. Click this link to watch this part of the conference.
Our line-up of speakers for #HopeForLife included:
James Ketchell
Having spotted James on BBC Breakfast news, hurtling around the skies with BBC sports reporter, Mike Bushell, on the back of his gyrocopter and after hearing his story, we thought he'd be a great speaker to provide inspiration to all those attending our first #HopeForLife Conference.
James is a record breaking aviator, adventurer, speaker and scouting ambassador and on 1st February 2014, he became the first and only person to have rowed across the Atlantic Ocean, successfully summit Mount Everest and cycle 18,000 miles around the world, in what the media dubbed 'The Ultimate Triathlon'. He is also known for his record breaking circumnavigation of the globe in a gyrocopter to inspire a million young people in classrooms over the world to pursue their own goals and dreams.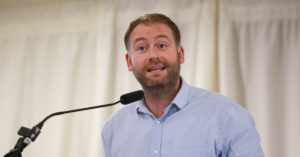 Visit James' website here
Jonny Benjamin
Jonny is an award-winning mental health campaigner, film producer, public speaker, writer and vlogger. His 2014 social media campaign with Rethink Mental Illness to #findMike, the man who talked him out of jumping off a bridge when he was suicidal, went viral and led to Jonny becoming a prominent spokesperson on the subject of suicide, as well as publishing his book The Stranger on the Bridge: My Journey from Suicidal Despair to Hope
Jonny's The Book of Hope has brought together 101 contributors and celebrities from the fields of mental health, sports and wellbeing to share their experiences with poor mental health and importantly, what helps them when they are feeling low and what gives them hope.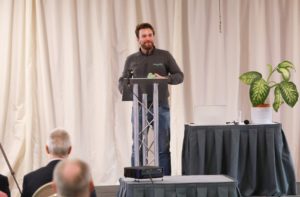 Visit Jonny's website here
Shona Hirons
A successful lawyer for more than 20 years, Shona was brought up to believe that the harder you worked and the more money you earned, the more successful you were. However, constant 80-hour weeks, led to exhaustion and burnout and eventually she collapsed and had a complete breakdown.
Shona's breakdown would be more than enough for most people to cope with but within a few short years, she experienced 2 horrific cycling accidents, one of which placed her in an induced coma for 2 weeks and then she had major facial reconstructive surgery.
Her relationship with her husband (and carer) broke down and her injuries meant she could no longer continue her career as a lawyer. One night, she hit rock bottom and she felt the world would be a far better place without her in it. This is just part of Shona's incredible story. Listen to Shona share her journey and how she rebuilt her life and career and is now working with businesses and Senior Execs to avoid and recover from burnout – Shona's story will give you hope.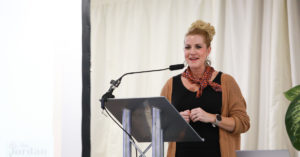 Visit Shona's website here 
Jonathan Gabay
Jonathan Gabay is the founder and presenter of the popular global podcast, Thought and Leaders.
He is a staunch advocate for mental health issues affecting sufferers and their families.
Many of Jonathan's podcasts (Which support and promote the Jordan Legacy) feature interviews with suicide prevention spokespeople, including Steve Phillip and Jonny Benjamin MBE. Jonathan has also interviewed numerous high profile spokespeople such as the British journalist, author, strategist and broadcaster Alastair Campbell and well known British Psychologist Professor Cary Cooper.
As someone who has first-hand experience of dealing with the NHS mental health system, Jonathan's accounts of his experiences are powerful, heartfelt, and eye-opening.
Jonathan is regularly invited by the world's media including BBC, CNN and many more, to discuss the psychological implications of the biggest business, royal, government and celebrity news stories and his observation of life is authentic, entertaining, useful, and ultimately motivating.
He has written 15 books – many studied at university level.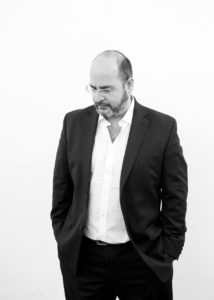 Visit Jonathan's Thought and Leaders podcast site here
Big Ian Donaghy
Our conference opener and the most passionate of keynote speakers, Big Ian will make you smile, laugh and cry but above all, he'll inspire and empower you to want to make a difference. He is more than a speaker, he is also a doer. He works tirelessly to raise dementia awareness and combat loneliness, always focusing on the individual, drawing on his experience of 20 years teaching young people with learning difficulties, and nearly 10 years in the world of care.
Big Ian is also a successful author of books, including A Pocketful of Kindness (featuring Jordan's story), The Missing Peace and Dear Dementia.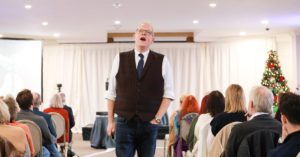 Visit Big Ian's website here
Debbie Rogers
In July 2019, Debbie lost her brother Sean to suicide – he was 34 years old. In the days leading up to his death, Debbie desperately tried to alert local health services about her concerns for his safety, without any adequate response. On that morning, she arrived at Sean's home and instinctively knew her brother was gone. Debbie contacted the police who arrived and confirmed her worst fears.
From the trauma and grief of losing Sean, Debbie has become an incredible beacon of hope for men who are struggling with their mental health and feeling lonely and isolated. On January 30th 2020 Sean's Place opened. Nominated for many awards since, Debbie and her team welcome men from across Sefton and Liverpool City Region to Sean's Place, providing them with a vast range of engaging activities and sessions specifically identified to improve confidence and self-esteem for men whilst reducing symptoms of depression, stress and anxiety. Debbie's sheer passion and enthusiasm will blow you away!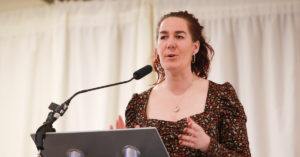 Visit Sean's Place website here
The Growth House
The Growth House are a live performance and film production company that create socially-conscious art to uplift, empower and entertain audiences in the North of England. By blending movement, song, improvisation and audience interaction, they devise experimental live events that are part show, part protest and part party.
In 2018,The Growth House started A Manhood Project (A-M-P) to interrogate modern masculinity, loneliness and men's mental health through films, music, poetry and theatre. A Manhood Project's goal is to create work that promotes positive masculinity, educates communities and models some positive coping mechanisms to alleviate the futility of male suicide.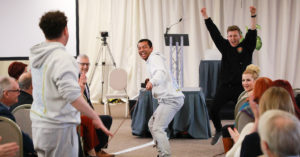 Visit The Growth House's website here  Check out their Linktree to see more. 
Tanya Marwaha
Tanya is a university student who decided to pioneer youth mental health awareness during the pandemic from her bedroom. From a young age, Tanya struggled with her mental health as a result of developing long-term health conditions. Navigating mental health support as a young female in the South Asian community was a challenge due to the stigma and superstitions attached to mental health.
In March 2021 and despite receiving no funding or formal support, Tanya set up a youth-led non-profit organisation Championing Youth Minds. Championing Youth Minds has been providing free online resources, workshops and a safe space to over 400 young people across the UK and internationally. This summer Tanya launched a free 10 week virtual workshop program, open to all young people to both attend and host, to educate about mental wellbeing strategies.
Championing Youth Minds aims to bridge the gaps in our education system surrounding mental health education and shine a light on the topics that affect us young people today.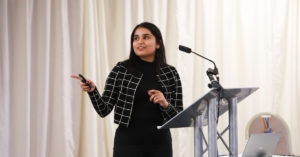 You can visit Championing Youth Minds here
Steve Phillip – Founder of The Jordan Legacy
The reason why we're all here at the #HopeForLife Conference, Steve will tell his story, from the moment he received the call about Jordan's suicide and the weeks of trauma that followed and why he chose to share Jordan's story so publicly just a few weeks later.
Steve will share how one article on LinkedIn catapulted him into a world, which at first he wasn't prepared for and how in the weeks and months that followed, he came to create The Jordan Legacy, which has already made a difference to many lives in a short period of time and has led to him being invited to speak to many groups and organisations, including Government departments such as The Cabinet Office, The Department of Health & Social Care, the Home Office and the MoD.
Steve will end the conference with his message of hope for the future.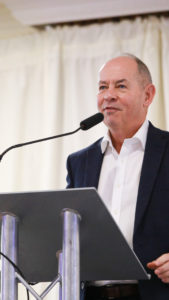 You can connect with Steve on LinkedIn here
Melody Reed – Musician
Leeds based singer and musician, Melody, will be performing throughout the day, including this beautiful rendition of 'But we do', a song she wrote to support those struggling with their mental health. It was comedian, Jason Manford, who inspired Melody to write this song! "We'd been to see him the night before and he opened up about his struggles with mental health! It was so emotional & inspiring I just had to write. Writing for me is a way of expressing and I feel I write better for other people for some reason. A lot of people I know suffer with mental health problems, so I wanted to help them by sharing a song that showed them they weren't alone and that just because someone might look ok on the outside, it doesn't mean they are!" 
Our Hope for Life branding
Scroll back up a little and take another look at the header image for this page – the words 'Hope for Life' are in Jordan's own handwriting. Jordan's family looked through birthday cards he'd sent, journals he'd written and even his suicide note, to see if we could find these 3 words and they did.
It was then down to Robyn Benham to work her magic and this is how she approached the task – "The brief for this project was to represent a part of Jordan by using his original writing, whilst creating a professional logo. In order to represent the characteristics shown in Jordan's writing, I used a calligraphy pen and created a text which kept its handwritten personality. I applied a chalk finish to the motif element in order to maintain the style between both the logo text and symbol."

"The aim of this logo was to represent the importance behind the people who make up the Jordan Legacy and their inspiring and vital message of Hope for Life."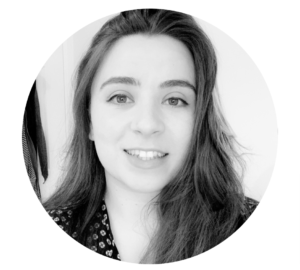 Robyn Benham – Creative Designer – website here
To be kept informed of our #HopeForLife campaigns, please opt-in to receive our monthly newsletter here