Welcome to the Hope for Life (UK) Conference 2023
Following a hugely successful and inspiring conference in 2021, December 1st, 2023, will see the return of what will now be a regular fixture in the annual suicide prevention calendar.
Book your ticket(s) now for December 1st 2023. 9:30am-4:30pm
Venue: Yorkshire Events Centre, Harrogate, North Yorkshire
On December 1st 2021, 3 days before the second anniversary of Jordan's suicide, his family came together with more than 130 people from all around the UK, to attend The Jordan Legacy's first ever Hope for Life (UK) Conference.
No one expected to be moved and impacted as they were by the time the conference came to a close that afternoon. People departed feeling inspired and hopeful. Watch a short video summary of the 2021 conference here.
Book your ticket(s) here now
Thank you to one of our main sponsors – CTL Communications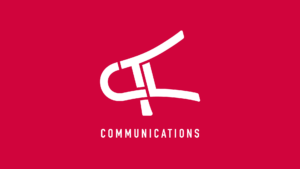 CTL Communications are an award-winning creative agency. Specialists in communication strategy and live experiences that forge connections, inspire change, and deliver lasting results. Visit their website here.
What to expect for this year's conference
A master of ceremonies who is guaranteed to make you laugh, cry and think, sometimes simultaneously
Inspirational stories of overcoming loss and thriving, not simply surviving in life
Uplifting musical performances, including the 'winner' of Channel 4's series The Piano
An uplifting, moving and stirring theatrical performance based on a true story
The Jordan Legacy's Spirit of Collaboration and Creating Impact Award presentation
A sit down lunch for all attendees, featuring a musical interlude performed by a previous guest on our radio show, Jordan's Space.
Speakers and performers
Please Note: At The Jordan Legacy, we continually strive to invite and showcase speakers from diverse backgrounds and cultures. Whilst we may not always achieve our ideal vision in this respect, we do always ensure that there is diversity in the stories shared.
Big Ian Donaghy – our Master of Ceremonies
Speaker, writer, filmmaker, Big Ian is experienced in addressing and hosting conferences across the UK and Europe. He speaks with an infectious enthusiasm that is simultaneously entertaining and thought-provoking making audiences laugh and cry in equal measure. Read more.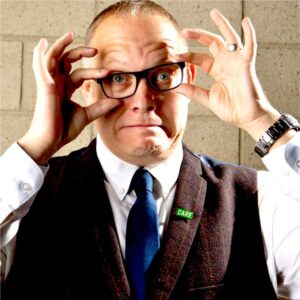 Alice Hendy
Alice is CEO of the multi-award winning R;pple Suicide Prevention charity, founded following the suicide of her 21 year old brother Josh in November 2020.
Alice will share her story of loss and how she has created one of the most ground-breaking and important online life-saving platforms for families, schools, communities and in the workplace. Read more.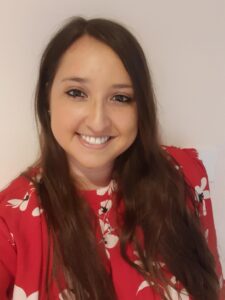 At just 9 years old, Danny came home from school to find out that his dad and his best friend had killed himself. Hear Danny's story and how his life descended into alcohol and drug abuse, anxiety, depression and suicidal thoughts to then becoming an award winning keynote speaking and the founder of The Damaged Goods Co an organisation formed to raise awareness around mental health and the effects of childhood trauma within educational and corporate settings. Read more.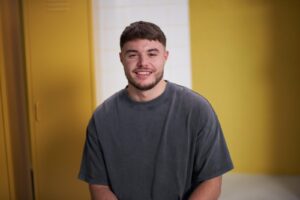 Book your ticket(s) here now
Paul Vittles
Paul Vittles has worked in suicide prevention for more than 10 years, and is Steve's "right hand man" at The Jordan Legacy. Paul will be speaking at the 2023 Hope for Life Conference about "Gaining an Understanding of Loss", drawing from his own personal experiences of loss, his studies into loss as part of his counselling training, and his subsequent work with people experiencing loss…and life after loss!  Read more.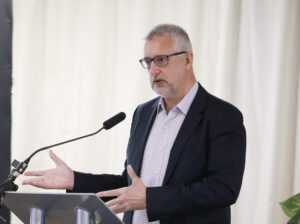 Melody Reed
Leeds based singer-songwriter, Melody Reed, is returning to perform at this year's Hope for Life (UK) Conference. In 2021, Melody performed 3 songs written especially for those struggling with their mental health and one specifically for this conference. Read more.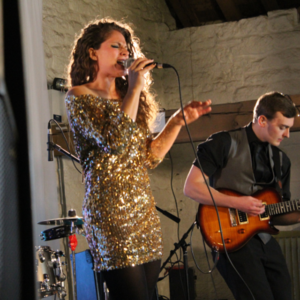 More speakers and performers
Richard McCann
Richard is a Sunday Times No1 Bestselling author. His first book, 'Just a Boy', has sold close to ½ million copies and has been translated around the world.  He is an award-winning professional speaker having spoken over 3,000 times.
His story of hope and resilience has been well documented over the years, included on every news channel in the UK as well as Netflix. Read more.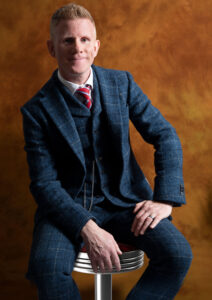 Andy McMenemy
Founder of Peak Personal Performance, Andy McMenemy, is an award-winning speaker, clinical hypnotherapist, psychotherapist, leadership Development Mentor, and personal development coach, specialising in behavioural change. Read more.
George Evans
George is transgender: he was assigned female at birth. At the age of 19 he began his journey to transition from female to male. In 2022, George shared his story on LinkedIn, which went viral overnight and was viewed by more than 6.5 million people. Read more.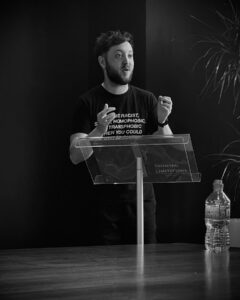 Book your ticket(s) here now