It's back - Hope for Life (UK) Conference 2023!
Following a hugely successful and inspiring conference in 2021, December 1st, 2023, will see the return of what will now be a regular fixture in the annual suicide prevention calendar.
Book your ticket(s) December 1st 2023. 10am-4:30pm
Venue: Yorkshire Events Centre, Harrogate, North Yorkshire
On December 1st 2021, 3 days before the second anniversary of Jordan's suicide, his family came together with more than 130 people from all around the UK, to attend The Jordan Legacy's first ever Hope for Life (UK) Conference.
No one expected to be moved and impacted as they were by the time the conference came to a close that afternoon. The shear breadth and variation of speakers, music and theatre, meant that this was unlike any suicide awareness and prevention event most had attended before. People departed feeling inspired and hopeful. Watch a short video summary of the 2021 conference here.
Book your ticket(s) here now
What to expect for this year's conference
This December 1st, we are designing our 2nd Hope for Life (UK) Conference to build on what was delivered in 2021:
2 conference rooms booked this year
A sit down lunch for a minimum of 100 people
More hope inspiring speakers
Musical performances which will move you and other acts to bring you hope and inspiration
For the first time, an awards element to recognise those who have made an outstanding impact in preventing suicides
Speakers for our 2023 conference
(we will be announcing more speakers as they are confirmed)
We are delighted to announce the first of our speakers for this year's conference:
At just 9 years old, Danny came home from school to find out that his dad and his best friend had killed himself. Hear Danny's story and how his life descended into alcohol and drug abuse, anxiety, depression and suicidal thoughts to then becoming an award winning keynote speaking and the founder of The Damaged Goods Co an organisation formed to raise awareness around mental health and the effects of childhood trauma within educational and corporate settings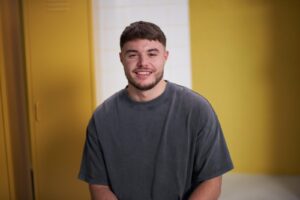 You may also have seen Danny feature on the 2023 Channel 4 Series The Piano, with Claudia Wilkenman, and pianist, educator and philanthropist Lang Lang and singer-songwriter and entertainer Mika. The audience who packed London's Royal Festival Hall were moved to tears as Danny played and sang his own composition, 'Learn to Live'
Danny will be performing his song at the end of his keynote talk this year.
Avoid missing out on your opportunity to attend one of the most hope inspiring suicide awareness and prevention conferences available in the UK.
Richard McCann
Richard is a Sunday Times No1 Bestselling author. His first book, 'Just a Boy', has sold close to ½ million copies and has been translated around the world.  He is an award-winning professional speaker having spoken over 3,000 times.
His story of hope and resilience has been well documented over the years, included on every news channel in the UK as well as Netflix.
Brought up on the 'At Risk' register until his mother died tragically when he was aged five, Richard then went on a downward spiral.  Foster homes, children's home and then a violent upbringing by his estranged father took away any self esteem that he had.  He left school with no qualifications and was kicked out of the army for psychological reasons before he turned to drugs to ease his depression.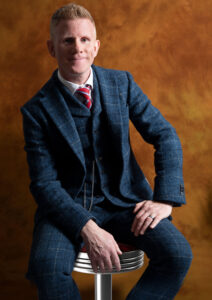 After making some serious mistakes, Richard hit rock bottom where he considered taking his life. It was at this point that he found the gut- wrenching determination to turn his life around and fight for a better future. That turn around has been remarkable.
Richard will talk about the strategies that helped him through the most difficult of times as well as the professionals that helped him along the way. It's a Story that most people don't forget in a hurry.
Book your ticket(s) here now